A global leader in the supply of parts and accessories for tractors and agricultural machinery, Bepco is a trusted partner for businesses across the globe - working with trade customers only. Our clients include agricultural buying groups, co-operatives, dealers and independent workshops.

We offer an extensive range of products including quality brands at competitive prices, and next day or even same day delivery from our network of regional warehouses. Bepco is regarded as the specialist among the generalists in the industry.
Independence
Proud to be a family business with no ties to manufacturers, enabling us to be agile and dynamic to offer the best products for your needs.
Technical Expertise
Recognized as experienced and qualified experts in the industry, our support teams are on hand to help you source and purchase the perfect part or accessory.
Partnership
Long standing relationships with customers and suppliers, we value each and every one with the provision of ongoing support and development.
Product Development
Innovation and continually introducing new products to our range is what sets us apart from our competitors, and rewards us as a market leader.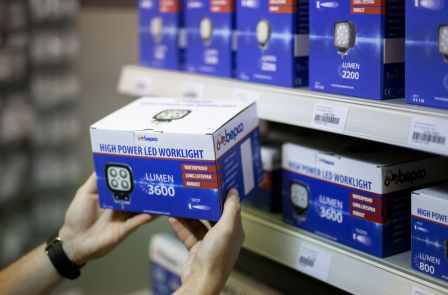 From our origins in 1958 Bepco has evolved into one of the industry's leading global suppliers of parts and accessories for tractors, combines and agricultural machinery, with a reputation for delivering quality parts, personal customer service and technical expertise. Discover more about our history.
Since 2012 Bepco has grown at a rapid pace. Our aim is for further dynamic growth and to continually explore new opportunities. Through organic growth and acquisition we have significantly grown our global footprint.

With 57 offices globally and regional warehouses in France, Spain, UK, Belgium, Poland, Romania, South Africa, Australia, New Zealand and Brazil we are able to deliver unparalleled local service to our customers.
Bepco is recognized as the industry specialist in the supply of glass and technical parts, offering the largest range of tractor, combine and engine parts for all manufacturer brands.
We also supply an ever-increasing range of parts for telescopic handlers, construction machinery, lawn and garden machines, workshop and retail areas.
Today, Bepco supplies customers in more than 100 countries and is a member of TVH, the all-round supplier of quality parts and accessories for material handling, industrial vehicles and agricultural equipment.